We do dimensions; there's no question that our units are built to fit smoothly into your spaces.Whether it's a main refrigerator, an undercounter drawer system, a wine or refrigeration column or an outdoor living space. So here's food for thought: what do you do with that birthday cake you picked up with the buttercream icing that has to be kept cool? Do you have the space you need to refrigerate it? What about an impromptu evening with friends? How do you quickly chill a case of beer before your guests arrive? Whether it's a catered party tray or a large soup pot, we have you covered.
Take a look inside The True 48: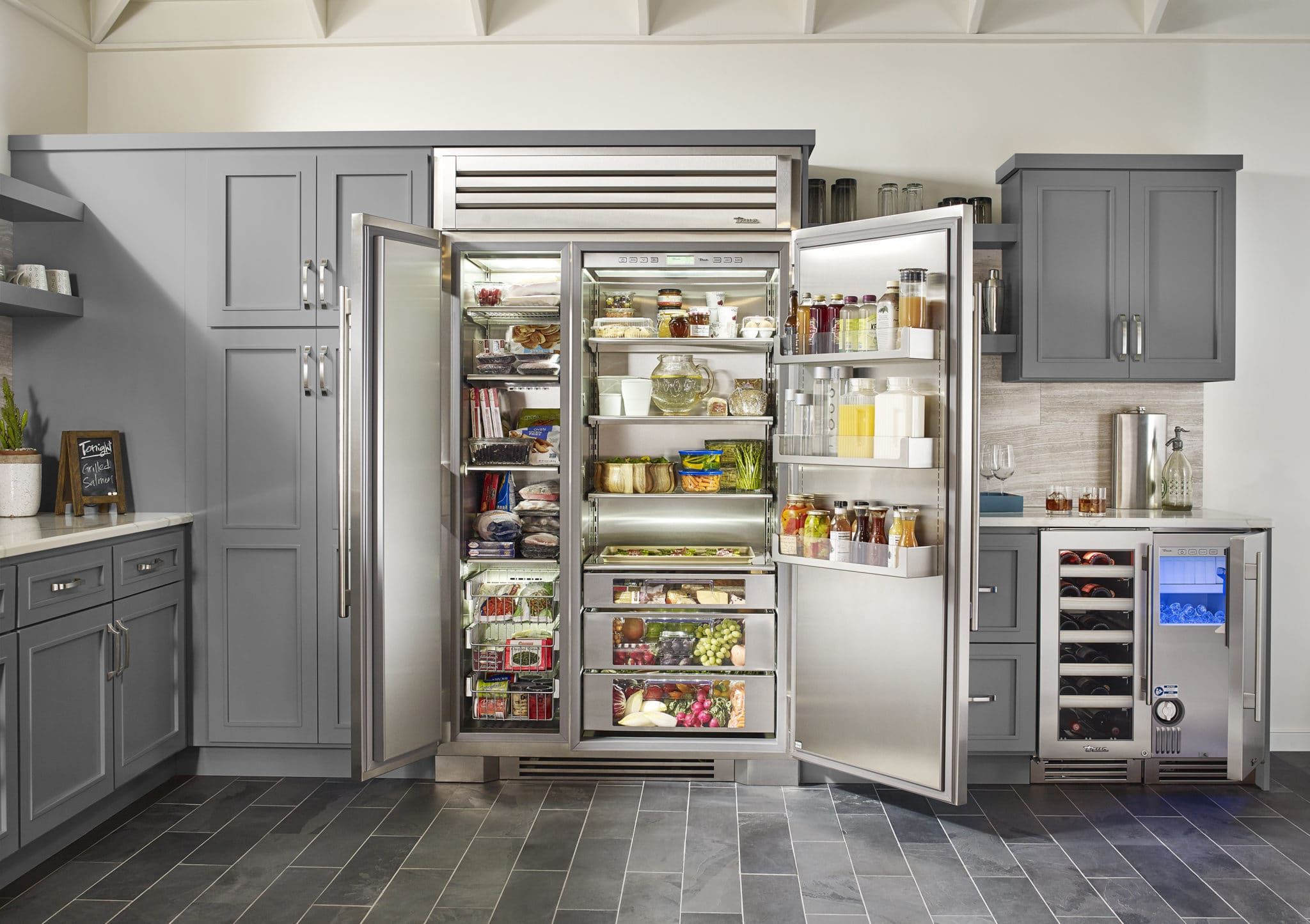 It fits a sheet cake box, a case of soda or beer you don't have time to unpack, a full pitcher of Sangria, a store bought veggie or fruit tray, a salad bowl, plus your daily life go to items including dairy, produce, meats and condiments. And you'll still have plenty of space to spare for the potluck leftovers that get brought into your home. That leaves you with clear and clutter free counters that make your space feel more open and inviting. Now all you need to do is make some calls and have a small party, just because you can!