You had never identified as a serious wine collector…After all, whether it's that beautiful Cabernet you were gifted during the holidays, or the Robert Parker 94-rated steal you found for last week's family dinner, the best wines used to find their way to the table – not the shelf.
But there comes a time in the wine-lover's life where it makes sense to take better care of those wines accumulating in the wine rack, kitchen and dining room. Preserving good wine requires more than, say, preserving milk. Because unlike just about everything else in life (except you) wine gets better with age!
Read the winemaker's notes on any complex, sophisticated vino and you'll see 5 years, 10 years, 20 years as the recommended maturation time. Certainly 'pop and pour' signifies good winemaking, but sometimes a little time in the bottle can do wonders.
With an eclectic and growing collection of wine, you can no longer afford to have it sit vulnerable to the 70 degree temperatures in your home. The thermostat and its fluctuations wreaks havoc on your wine.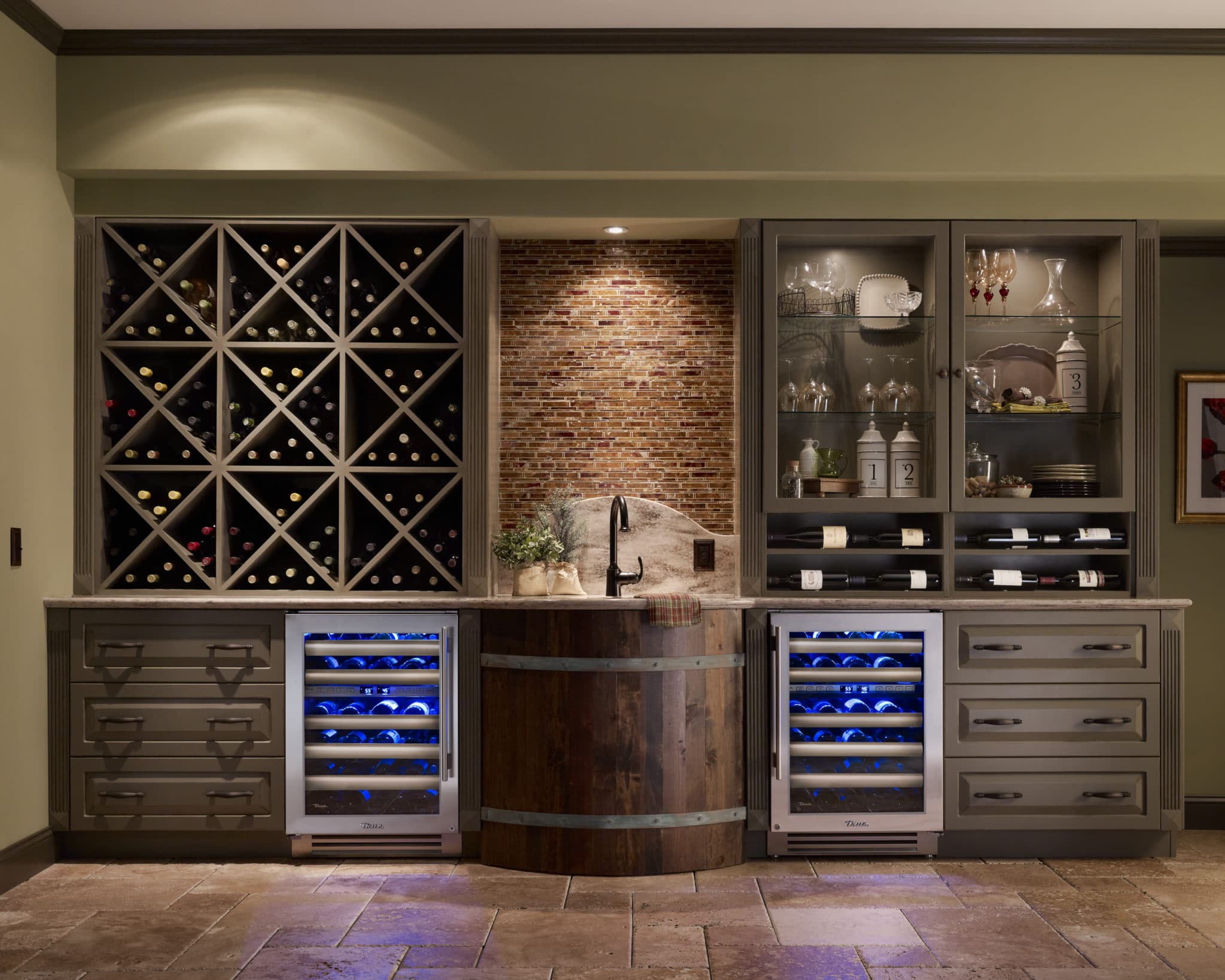 It's time to invest in an effective wine storage solution that protects your wine, protects the stories that go into the wine and how you acquired it, and enables the future enjoyment (and value-appreciation) that comes with a wine cellar.
Minus the actual cellar.
Many people associate "wine rooms" as just that—rooms that somehow, mystically have the temperature to preserve wine. Many times they're in the basement, as if somehow that depth has inherent cooling properties in today's homes. In reality, the wine rooms of HGTV lore are hard-fought endeavors of custom HVAC systems. Imagine forcing your air-conditioner to cool your house to 45 degrees daily. When it's 95 degrees outside this summer, it will simply say no.
And all too often, that's what happens in the wine cellar. Except it's not a day or two of comfort at stake – it's decades of appreciation. Because as wine warms up, it ruins.
Wine connoisseurs can't afford warm, spoiled wine.
The more efficient, effective wine room, is modular. It grows with your collection. It trades HVAC for refrigeration, the compressor's consistency being the perfect match for your wine.
True's Undercounter Wine Refrigerators are the perfect size for your growing collection, having all the hallmarks – and pride – of the bottles within.
         Beautiful glass doors
         14 color TruLumina lighting – perfect for the wine party
         Smooth glide pull-out racks, safely delivering the wine when you are ready
         Digital temperature settings and low-fluctuation to protect with precision
And like all True products, when you bring True into the home, you share the products that adorn the world's greatest bars and restaurants – True is commercially tested for the most demanding customers.
Wine is complex. It's a learning experience. But wine-storage doesn't have to be. Inviting your guests to taste and enjoy wine is a social experience best done at room temperature – not 45 degrees.
So leave the parkas in the coat closet, and let True handle the rest. Wine collecting has never been easier, more effective or more fun.