Have you ever found yourself sitting at the bar of a trendy restaurant?Or maybe dining in a back private room surrounded by refrigerator columns of wine, thinking to yourself, "I want that?" Maybe you recently bought a bottled water or soda from a gas station or pharmacy cooler, and noticed the perfect chill as you sipped it. And you might have even noticed many of those commercial refrigeration units do indeed have the big T on them, followed by the easily recognizable rectangular that houses our name: True.
For decades, we've been the originators, and the leaders of refrigeration at restaurants, groceries, hotels and stores across the world. But once we too realized many consumers would like these same items that are preferred in the culinary industry, we went to work to refine our line for the home. With the True Residential products, you can get that same performance and quality of commercial refrigeration in your own home kitchen or outdoor living space.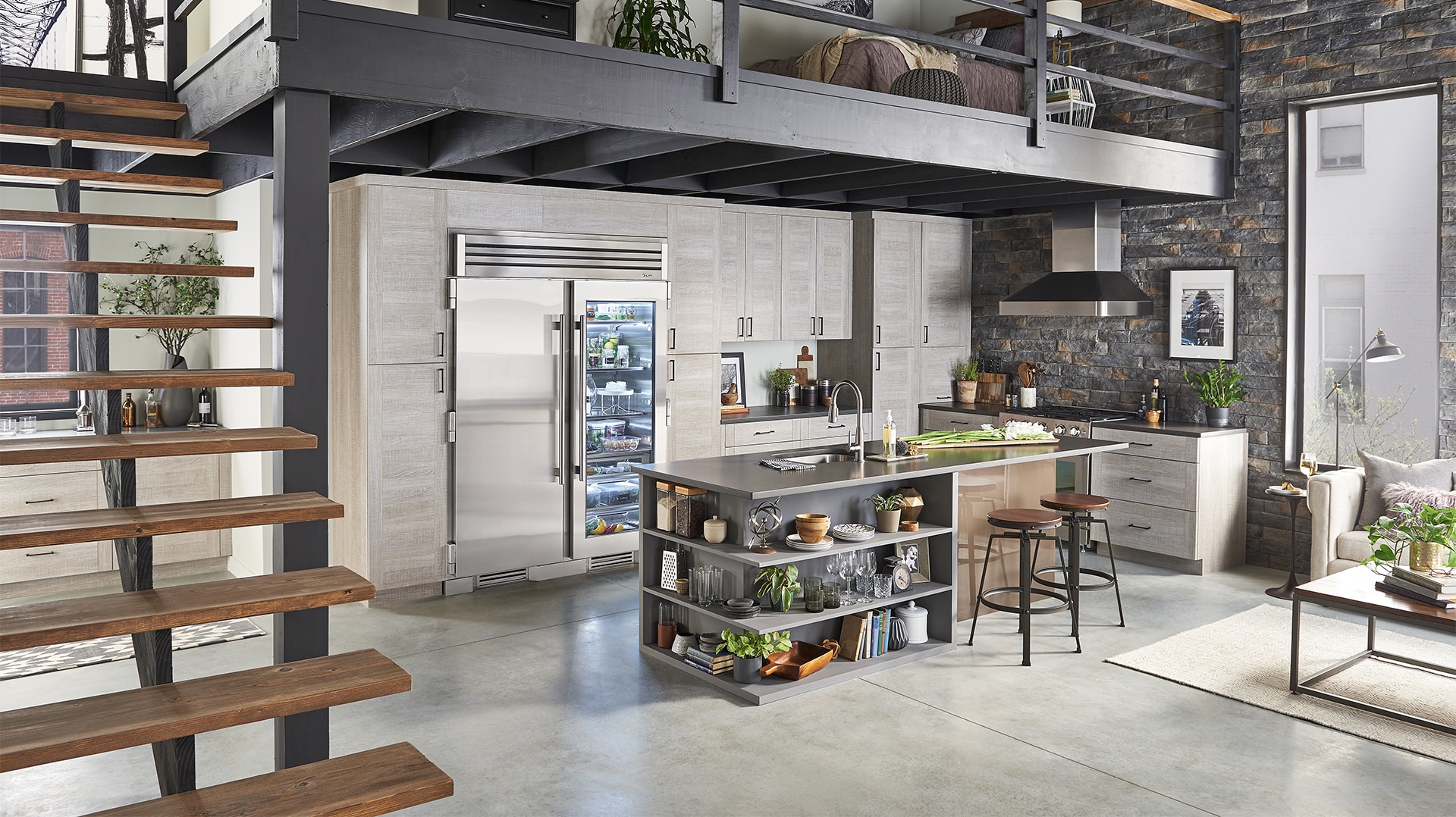 Here's what makes us unique: in addition to the customers, architects and designers rely on our line for the sleek style features. Our streamlined handles, TruLumina lighting and steel-encapsulated glass shelves blend with any interior décor style. And while you might think a commercial brand means noisy equipment, our residential products are meticulously crafted with noise-conscious engineering designed exclusively for home environments. Translation: our refrigerators don't hum, purr or vibrate. They'll be your best friend and out-live any other appliance in your home.