True is the 2016 Sponsor for the James Beard Foundation Award for Best New Restaurant.Now that the semi-finalists have been revealed, we are reaching out and learning a little more about some of the restaurants, their chefs, and what makes an amazing kitchen.
First up, Morcilla! A new Pittsburgh-based restaurant bringing Spanish cuisine to the Lawrenceville neighborhood just blocks away from Justin Severino's other restaurant, Cure. The Family-style menu fosters a convivial environment with a focus on traditional pintxos, while Severino's signature charcuterie program takes on a Spanish accent.
One of Chef Justin Severino's (left) favorite dishes to prepare is Beef Tartare (right).
Chef Severino: "Morcilla is my interpretation of the dining experiences we had while traveling in Spain, and the food culture that exists there. Dining should be a social experience, eating with your hands, drinking with others around you. We're trying to create that experience at Morcilla for every guest."
At True, the commercial kitchen is a constant source of inspiration for how we design our residential equipment. Talking to chef's like Justin shows us what's so important about having the right equipment in the kitchen.
"Efficient equipment is as important as an efficient cook. We use True undercounter refrigerator and freezer drawers. They allow us to organize our mise en place dish by dish."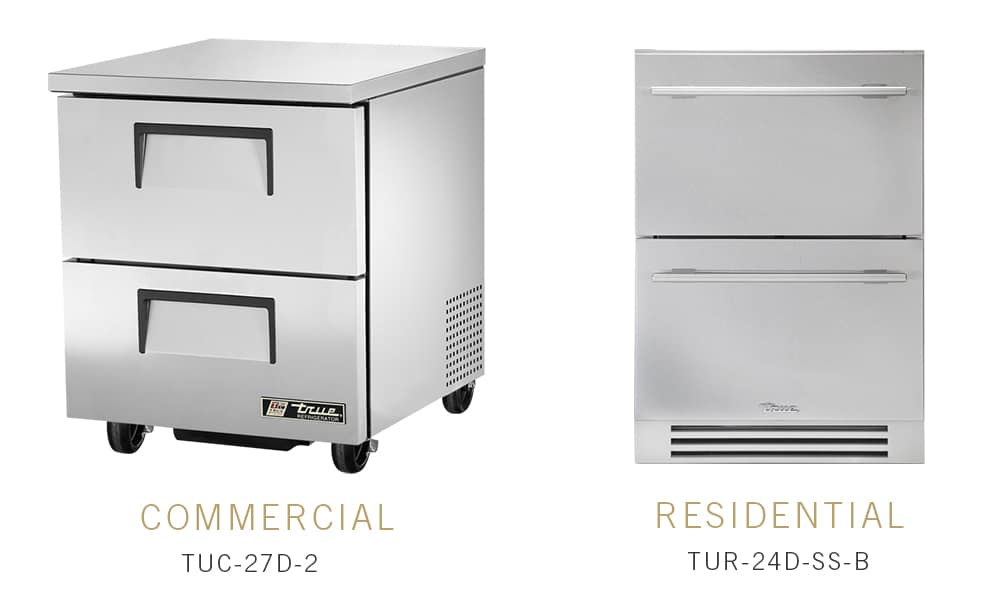 When trying to create a memorable experience for your friends and guests, it is this type of preparation, organization and execution that are keys to success in the kitchen. Whether in a top restaurant or in your home, you should think about not just how your kitchen will look, but most importantly about how it will perform.
Check out the residential Mise en Place drawer pan kit, or our new residential Undercounter Freezer Drawers, and start to think about what you can create in your kitchen. Maybe your friends will nominate you for an award as well!
The Drawer Pan kit allows you to customize your Refrigerator Drawers to cater to the way you cook.
And while in the Pittsburgh area, check out Don's Appliance to see True Residential products on display.