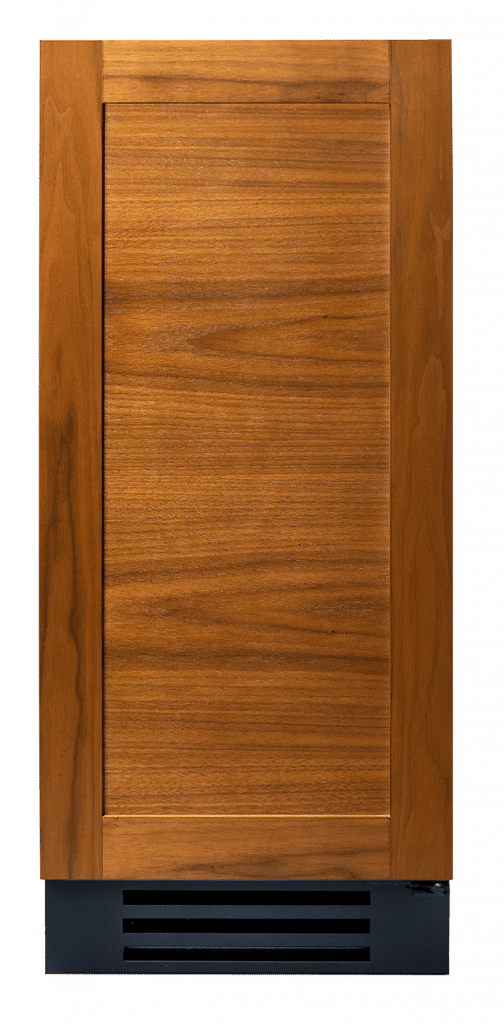 Clear Ice Machine
Model Number TUI-15-R-OP-D
Capacity 85 lb./day | 28 lb. bin
Dimensions 15" W × 34 1/2" H × 24" D
Estimated Lead Time to Authorized DealerRight Hinge - 2 weeks
Left Hinge - 1 weeks
Custom Finish - 13 weeks

Features
Specifications
Downloads
CAD Files
Videos
The True clear ice machine is the ultimate addition to any home. Perfect indoors and out, it provides maximum ice production, up to 85lbs. per day with storage of 28lbs. All models have a drain pump and water filter built-in. Beautiful clear cubes will make the perfect compliment to your beverage of choice.
Produces up to 85lbs of clear ice per day with a storage capacity of 28lbs.
Articulating, soft close hinge allows fully integrated, flexible installations.
Patented TruLumina® LED lighting gently illuminates your product and allows you to choose from 14 different color options with the push of a button.
True Precision Control® with steel touch technology and readout provides ice cycle status.
Bin Level Control for entertaining flexibility (50%, 65%, 70%, 85%, 100%).
Exclusive True Magna Scoop for easy storage on door.
Industry exclusive, standard built-in drain pump.
Built-in water filter rated up to 1250 gallons.
Automatic cleaning system
UL rated for outdoor use
Energy Star listed.
3 year full warranty and 6 year parts/labor warranty on sealed system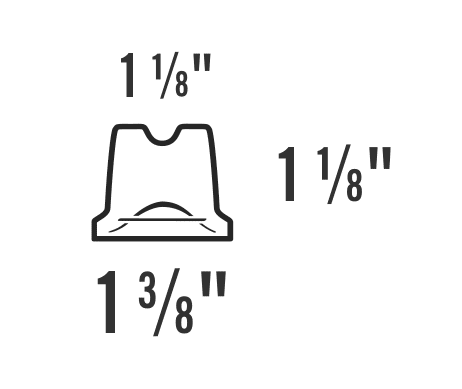 Dimensions
14 7/8" W × 34 1/4" H × 23 7/8" D
Opening Dimensions
15" W × 34 1/2" H × 24" D
Electrical
Voltage 115/60/1
Amps 15
DOOR
HANDLES
Designed to complement any kitchen interior, the balanced, tubular handles are at the same time robust and ergonomically minded. In other words, you won't ever have to think about opening your True—but if you want to, these handles can handle that.
CONTROL
PANEL
With its simple to use controls and crisp LCD display, The True Control Panel offers a degree of precision and consistent performance found in the kitchens of world-renowned chefs.
Start your project
Whether you're ready to go see a True refrigerator up close, find inspiration from other True homes, or start customizing your own refrigerator, the links below will help get you started on your True project.
"True Refrigerators mean complete control and complete freedom, and for homeowners and designers alike, that means complete luxury."