What do you do when there are too many cooks in the kitchen? You know the scenario… family comes over on a Sunday and your in-laws or siblings want to just "help chop a little." Maybe your spouse thinks he or she can move things along faster by "stepping in for a minute." Sometimes the question of "what can I do to help?" can be a recipe for disaster no matter how much you might need help or want to include the littlest of helpers in the kitchen. Don't worry, it happens to the best of chefs in even the finest of restaurants (and homes)! But did you know the way you lay out your brand new kitchen can help alleviate the stress of the potential for too many cooks in the kitchen?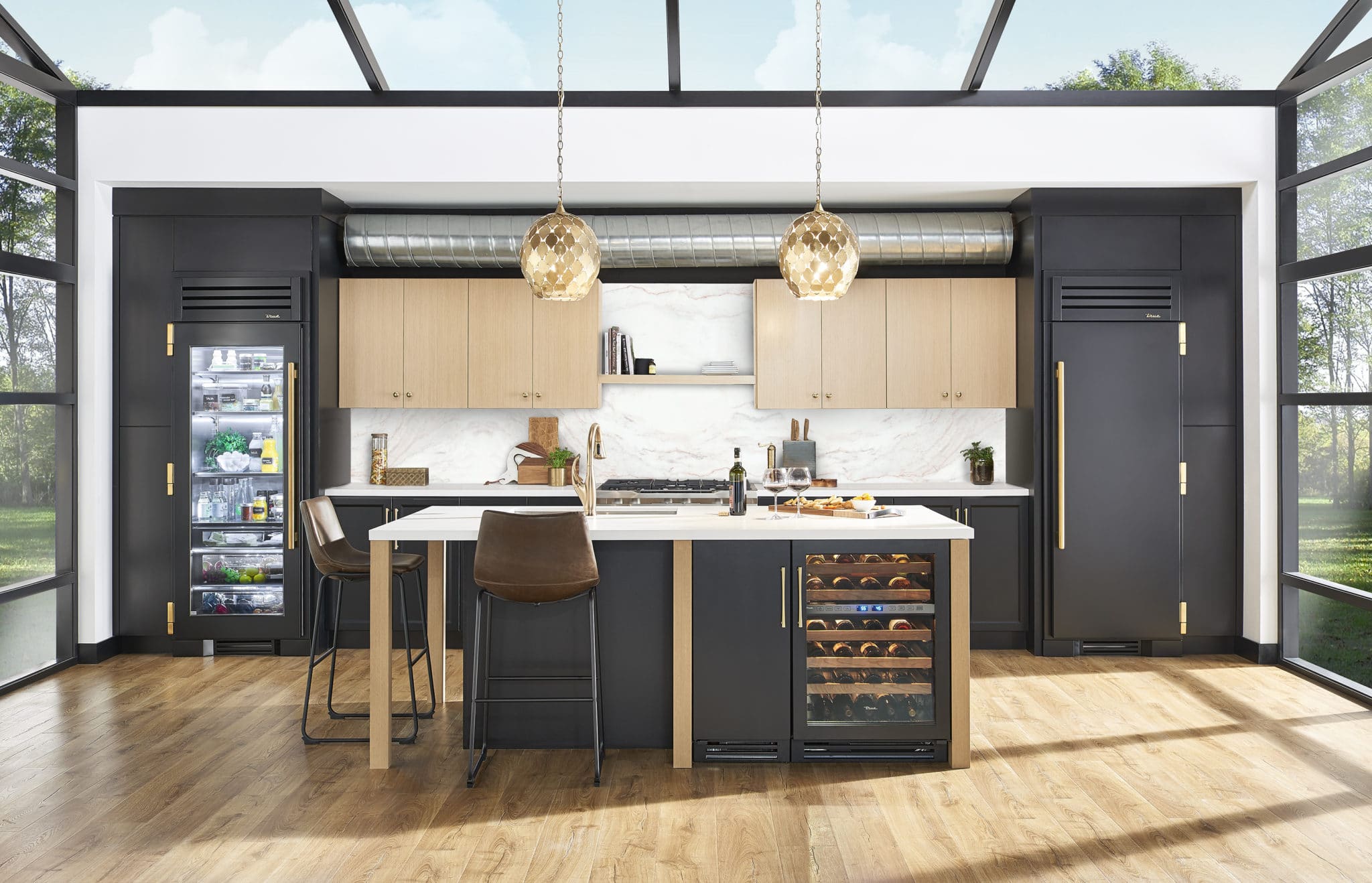 Take a look at our matte black and gold kitchen concept. The 30" Glass Door Refrigerator Column can help you identify from across the room where an item is, so for that helper who wants to just grab something quickly, you can say, "third shelf down over there." Bingo. Helper #1 has been moved out of your way! And the same is true for helper #2 who wants to get some ice from the freezer.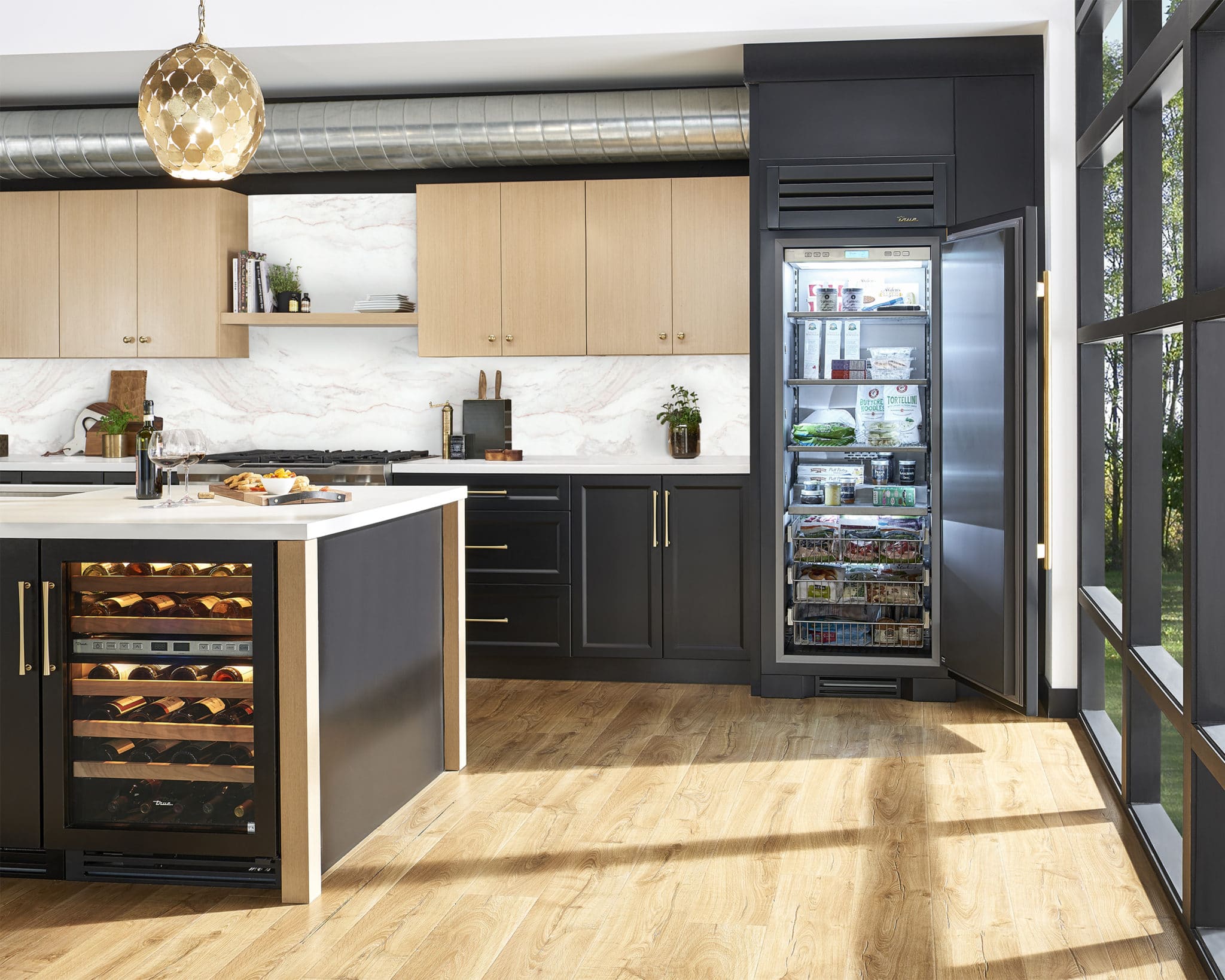 A separate 30" Freezer Column can be placed on the other side of your counter space so there's no traffic at the refrigerator and freezer at the same time. When helper #3 (who might be your child) asks what he or she can chop or slice for the guests, direct that cook over to the 15" Undercounter Refrigerator and place a cutting board on the countertop on the other side of where you are working. And now for the spouse who is the one who can truly help by moving everyone out of the kitchen, we suggest placing the 24" Dual Zone Wine Column on the non-working side of your kitchen island. It gives helper #4 the space to entertain "away" from the work zone while directing guests with their drinks out of the working stations of the kitchen and into the socializing areas. Now the main cook can get back to prepping and ask for help when needed!