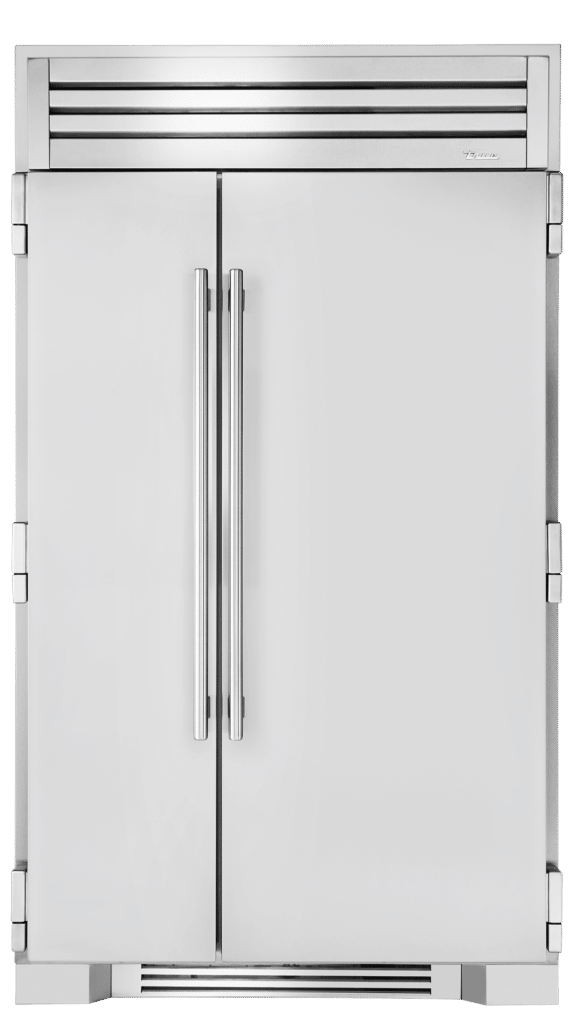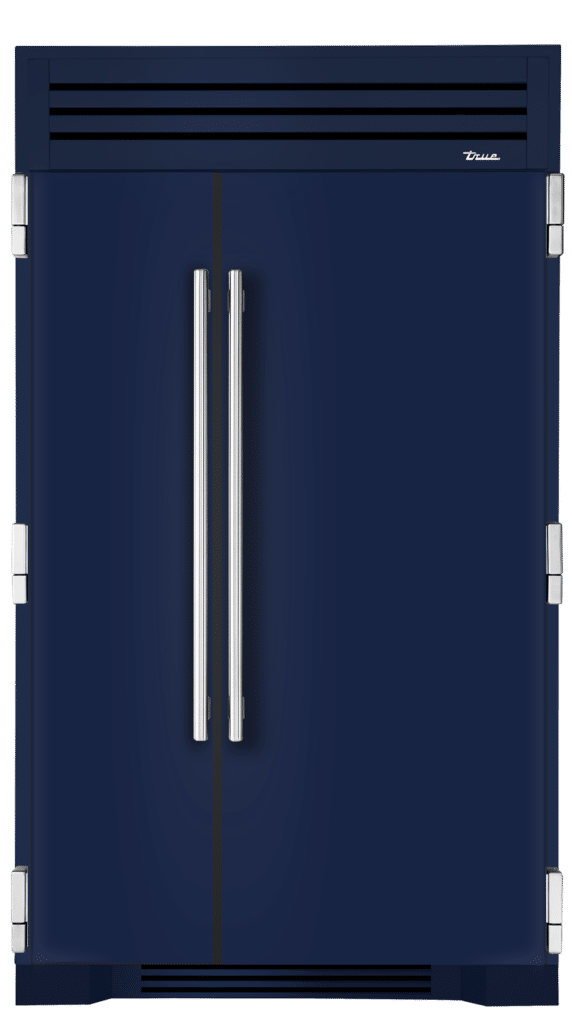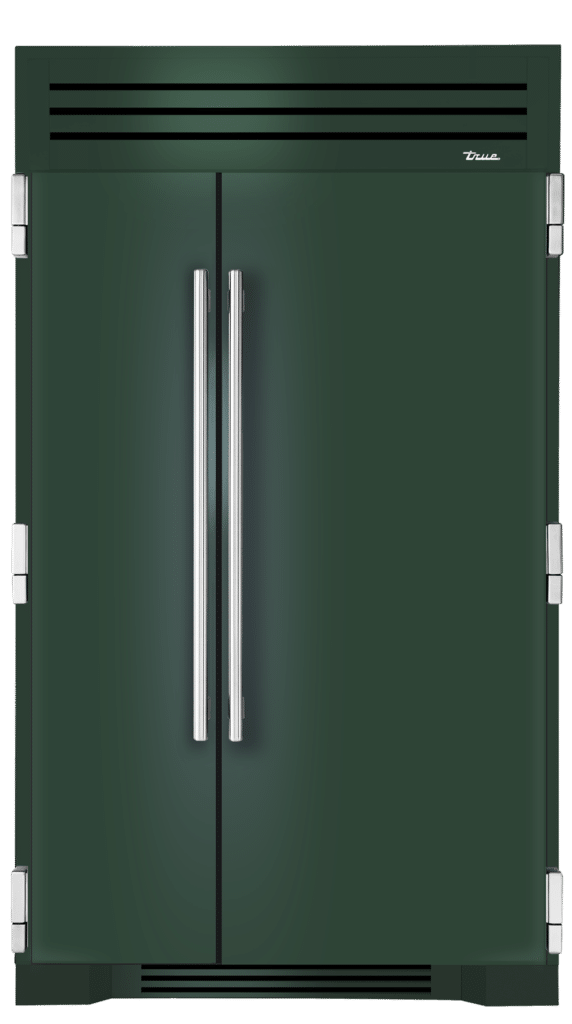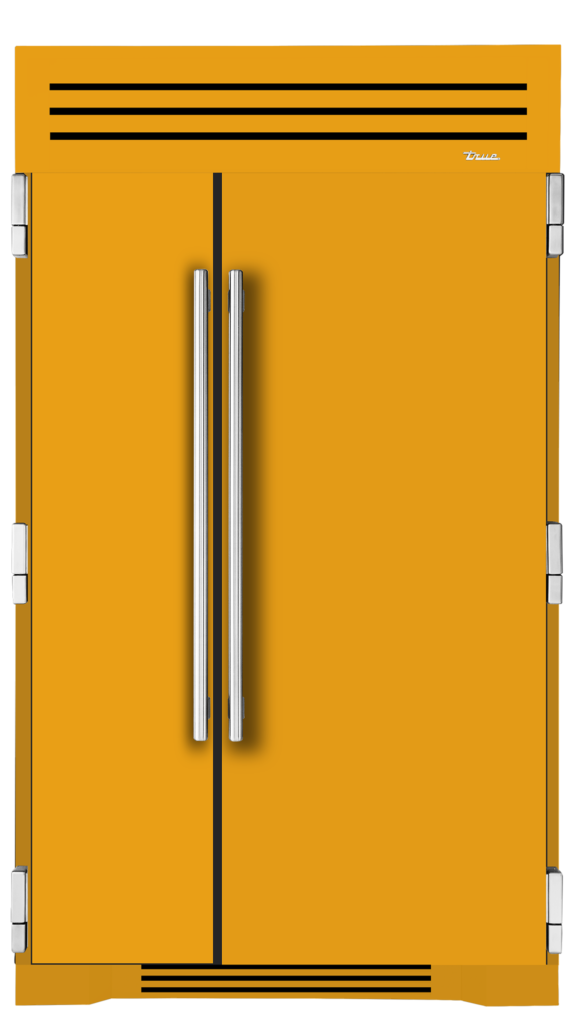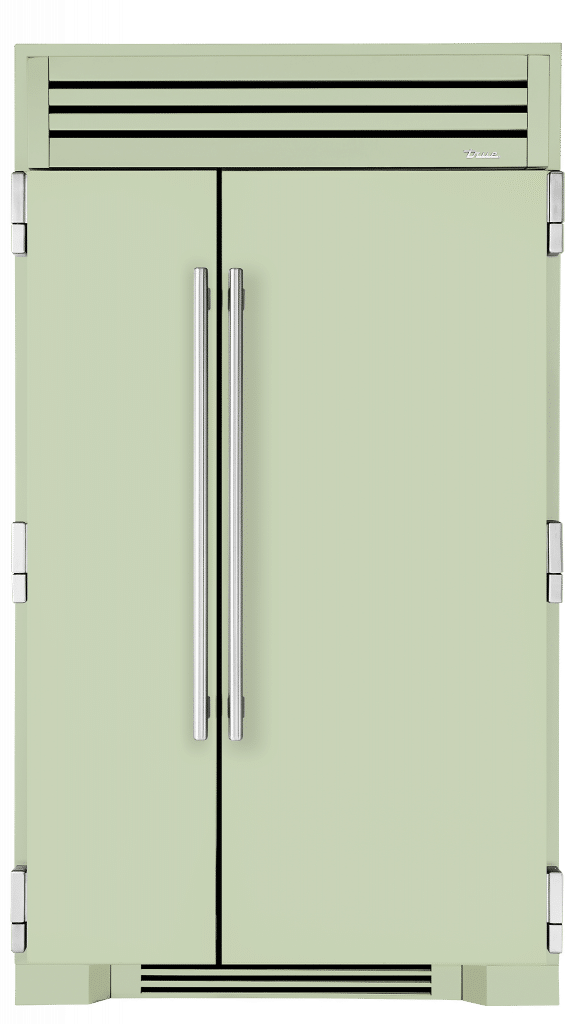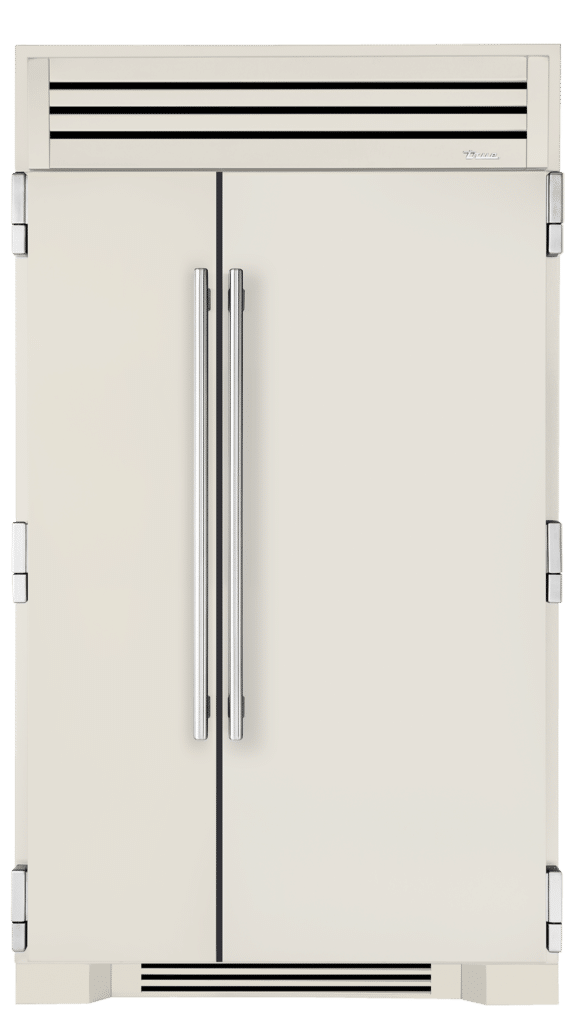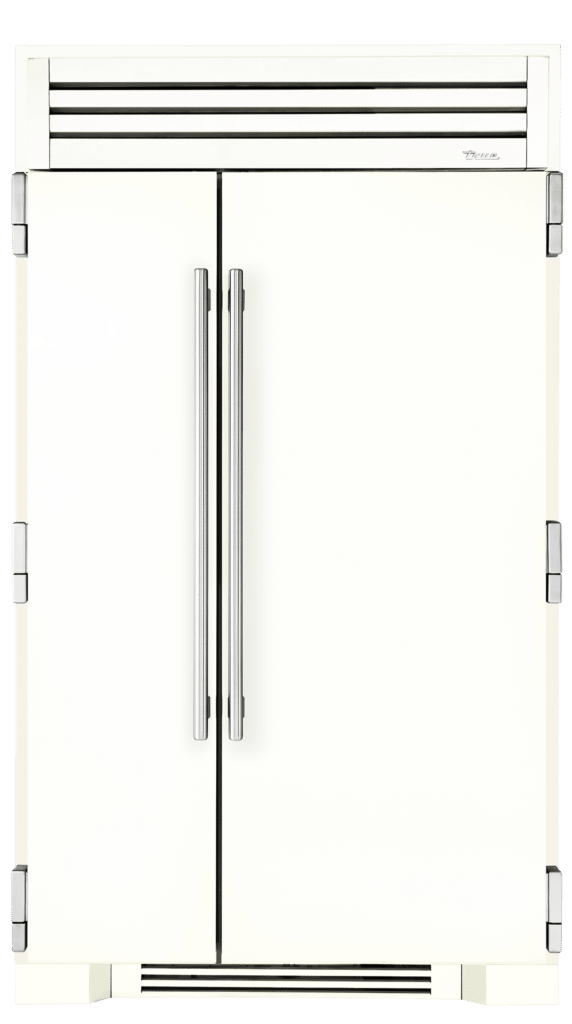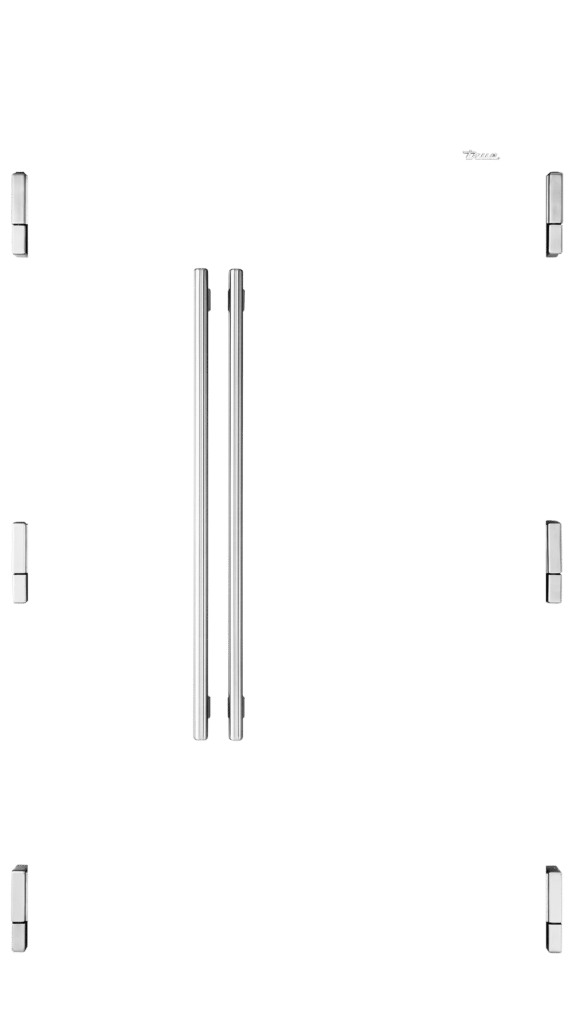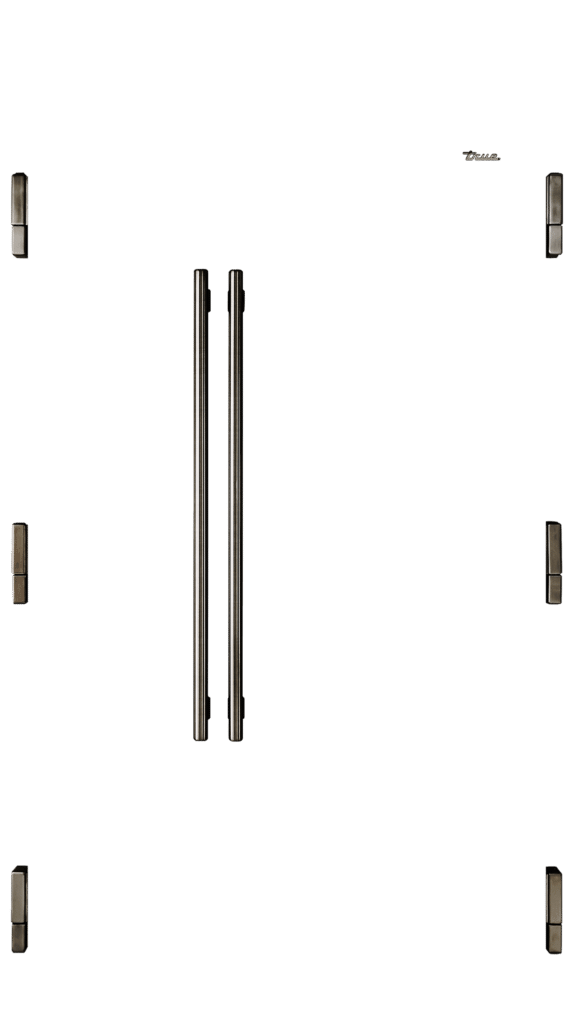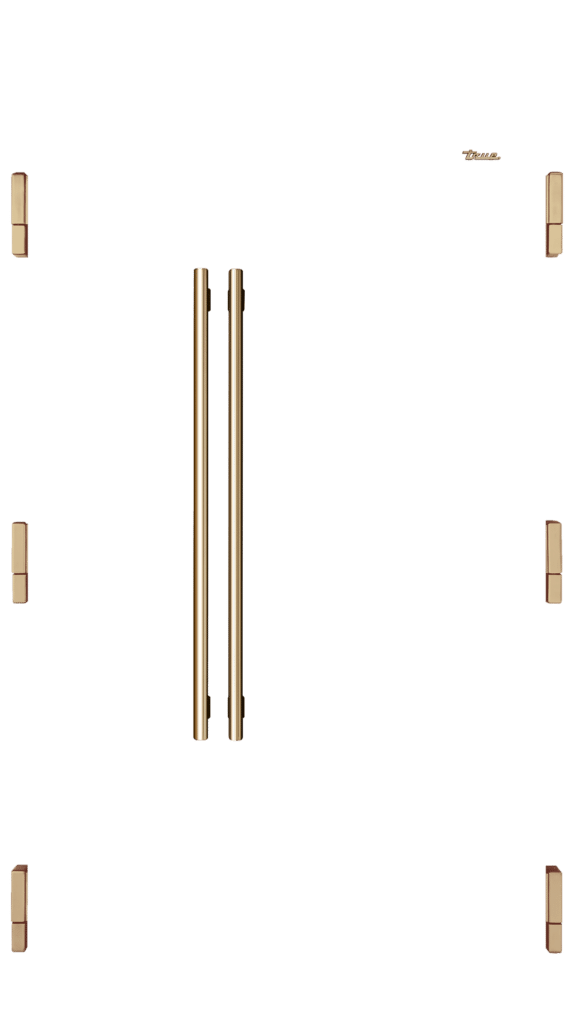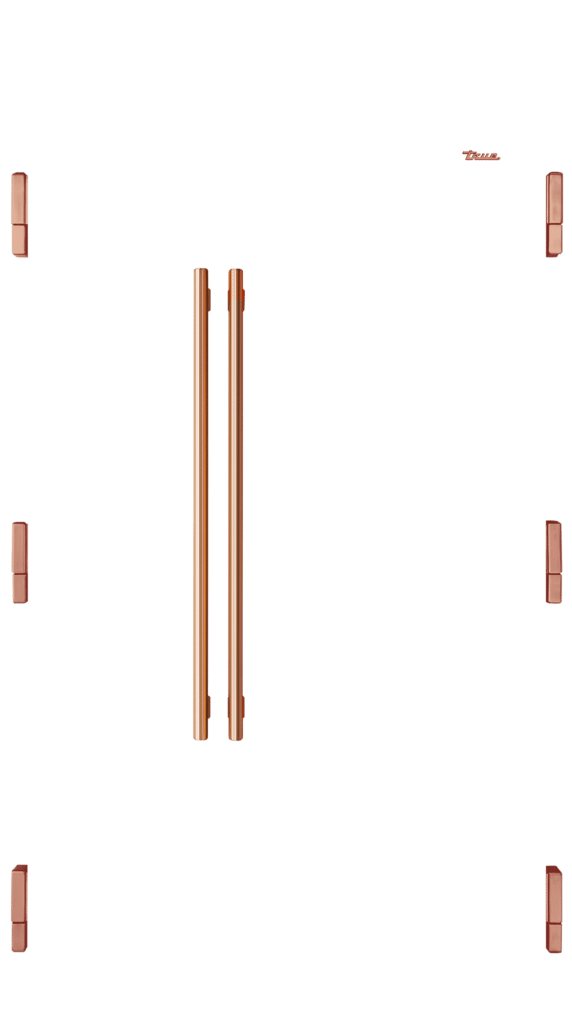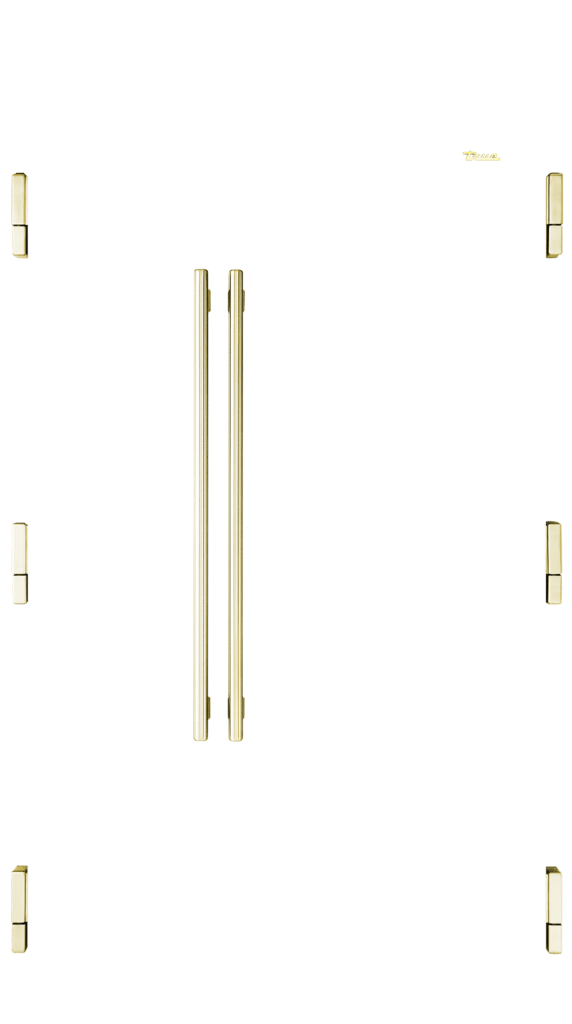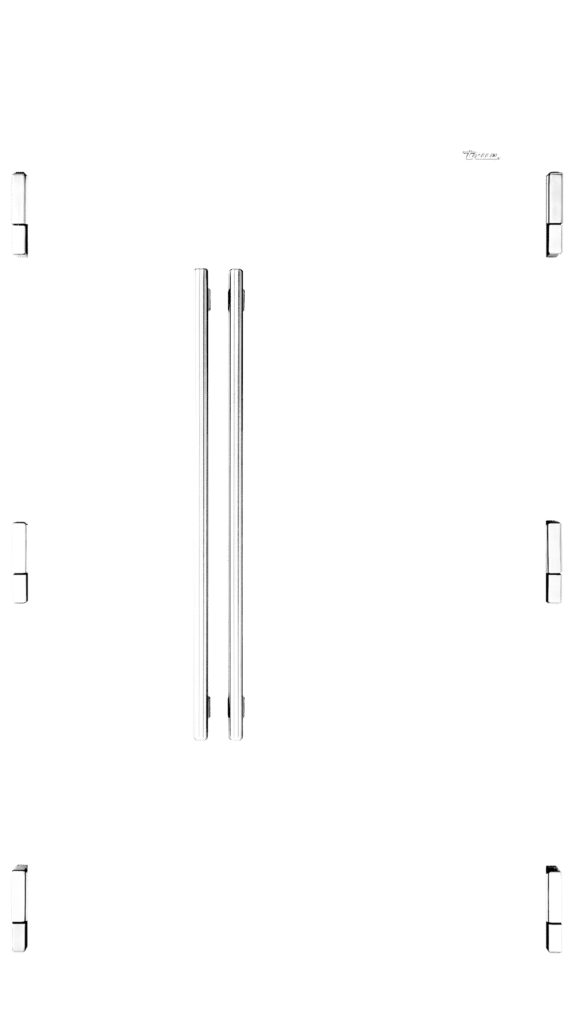 Side-by-Side
Model Number TR-48SBS-SS-C~103-H04
Capacity 20.7 Refrigerator / 8.74 Freezer cu. ft.
Dimensions 48 W" × 84 H" × 24 D"
Estimated Lead Time to Authorized DealerStandard - 1 weeks
Custom Finish - 13 weeks

Features
Specifications
Downloads
CAD Files
Videos
The True 48 is changing the way we think about luxury appliances. Clean, modern, and inspired by the artistry and work ethic of the best professional chefs, this full-sized refrigerator gives high-end residential kitchens the look, work space, and performance of the best professional kitchens around the world.
Industry exclusive, 300-series stainless steel interior and exterior.
All stainless steel, beautifully crafted proud hinges pass True's rigorous one million door opening test.
Beautifully crafted solid stainless steel doors with 120˚ stay-open feature and ergonomically designed, robust, tubular handles.
Built-in Ice Maker produces up to 3lbs./day of prism shaped ice with 5 lbs. storage capacity.
Ramp-up, showcase interior LED lighting provides amazing illumination throughout.
Intuitive True Precision® Control and readout provides digital accuracy and easy operation.
Dual evaporator and dual compressor enables dedicated cooling systems for each zone.
Balanced, forced-air refrigeration system enables proper airflow and even temperature throughout to keep food fresh.
4 adjustable/removable stainless steel encapsulated glass shelves.
3 stainless steel soft-close drawer bins with polycarbonate fronts and integrated handles.
3 adjustable/removable stainless steel door bins.
3 adjustable/removable polished stainless wire shelves.
3 polished stainless wire baskets/drawers with soft-close feature.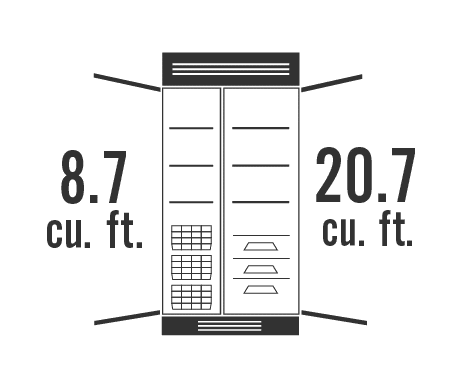 Dimensions
48" W × 84" H × 24" D
Opening Dimensions
47 3/4" W × 84" H × 24" D
Capacity
20.7 Refrigerator / 8.74 Freezer cu. ft.
Shelving
Refrigerator:
3 adjustable/removable glass shelves
1 fixed glass shelf
3 full-extension, soft-close drawer bins
3 adjustable/removable stainless steel door bins
Freezer:
3 adjustable/removable electro-polished stainless steel wire shelves
1 fixed electro-polished stainless steel wire shelves
3 full-extension, soft-close wire bins
Electrical
Voltage 115/60/1
Amps 5.2
PROUD
HINGES
Crafted from solid stainless and designed to stay open at 120°, each high grade hinge passes rigorous testing and boasts a silent, soft close. Others' hinges are solely functional, designed to fade into the background. Not at True—these hinges are proud.
DOOR
HANDLES
Designed to complement any kitchen interior, the balanced, tubular handles are at the same time robust and ergonomically minded. In other words, you won't ever have to think about opening your True—but if you want to, these handles can handle that.
DRAWERS
Soft-close glides and a Lexan-like front with integrated handle lend dimensional stability and functional clarity to the three stainless steel drawer bins in True refrigerators. And that's before even mentioning the ample storage space.
RAMP-UP
LIGHTING
We're too proud of our 304 Series stainless steel interior not to shine a light on it. So we developed a dramatic, ramp-up lighting system that—more than merely illuminating—showcases the interior and all that it holds.
GLASS
SHELVING
When it comes to preparation and storage, professional chefs understand the necessity of flexibility and control. We addressed those needs by designing stainless steel, encapsulated glass shelves that are both adjustable and removable.
CONTROL
PANEL
With its simple to use controls and crisp LCD display, The True Control Panel offers a degree of precision and consistent performance found in the kitchens of world-renowned chefs.
FREEZER
BASKETS
Our polished stainless steel wire baskets are classic in design and keep freezer space visually clean. Beyond their aesthetic appeal, the wire baskets whisper on soft-close slides for easy, quiet storage.
TOE
KICK
The True Toe Kick cleanly blends the commercial inspiration of the Lift-Up Grill with the aesthetic of our undercounter units, ensuring consistency and cohesion throughout your True Professional kitchen.
DOOR
BINS
Three adjustable, removable door bins offer versatile storage and a customizable look, but beyond their adaptability, the 304 Series stainless steel bins are also antibacterial, hygienic, and easy to keep clean.
*Door bins not available on Glass Door models of The True 48 and The True 42.
LIFT-UP
GRILL
No feature more clearly indicates the origin of the True side-by-side line. The stainless grill boasts the precise, clean lines of True refrigerators in luxury restaurants and hotels around the world, and it lifts cleanly for easy top-of-unit access.
Start your project
Whether you're ready to go see a True refrigerator up close, find inspiration from other True homes, or start customizing your own refrigerator, the links below will help get you started on your True project.
"True Refrigerators mean complete control and complete freedom, and for homeowners and designers alike, that means complete luxury."