Kitchens don't have to be white, and appliances don't have to be boring. True Residential is equipping designers with tools and opportunities – whether they dare to design in color or preserve timeless, classic contrasts.

From cutting-edge technologies like robotic electrostatic sprayers, to personally hand-buffed, polished surfaces – our powder coating, automotive grade liquid paints, and dipped and coated metals allow for striking, distinctive designs. Delivering comprehensive customization, True enables designers to execute their vision
POWDERCOAT
True's state of the art powder coating facility crafts elegant finishes while maintaining durability. Controlled from start to finish – the entire process takes place at True's HQ and coats our 300-series stainless steel in any hue. State of the art electrostatic sprayers provide a smooth, consistent finish with no trace of application marks. Cured at over 400 degrees, True's powder coat will hold up through everyday use – while remaining the focal point of your kitchen.
AUTOMOTIVE-GRADE LIQUID PAINT
True's investment in automotive grade paint allows for unparalleled customization to your refrigeration. Complementing our current offering of curated powder coat colors, this full custom option provides a wide range of luxurious finishes, taking personalization to the next level. Ranging from mattes to sparkling metallics – this allows designers to match everything from bespoke cabinetry to exotic cars. Protected by a rigorously tested topcoat, this exclusive paint offers unmatched quality as well as peace of mind.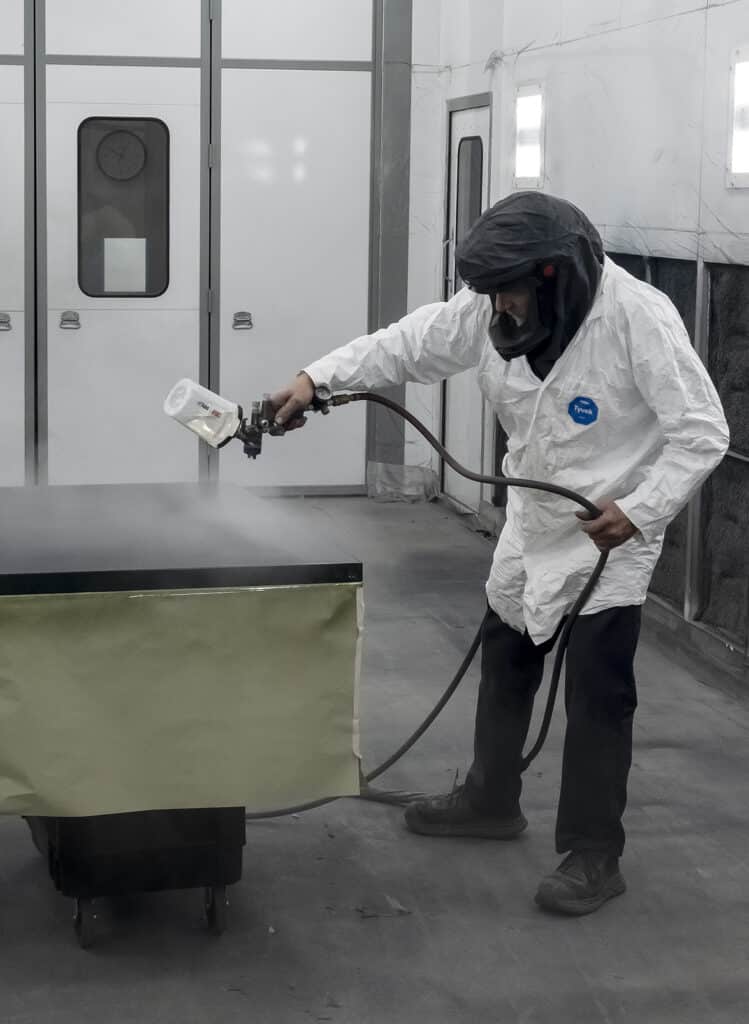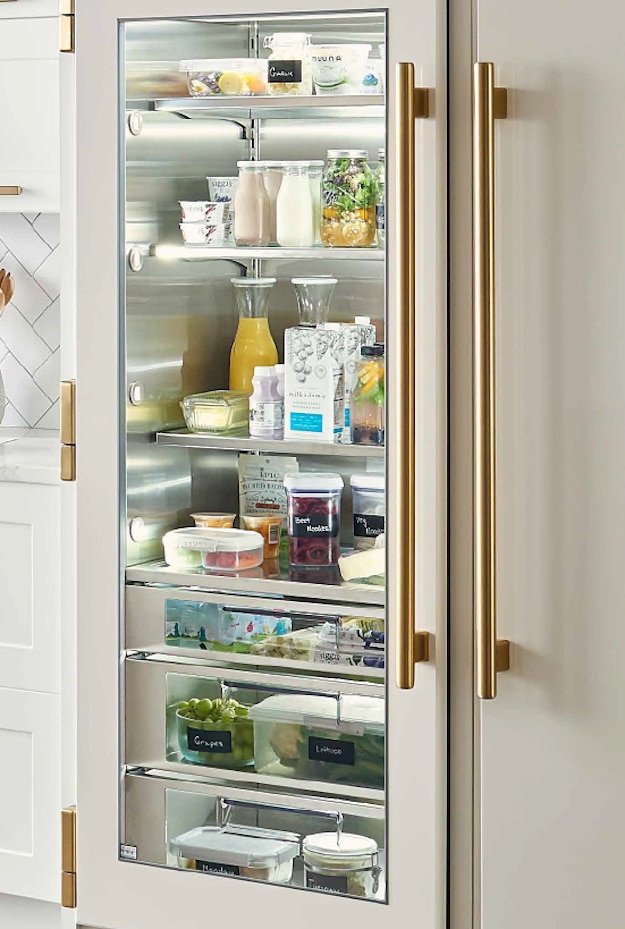 HARDWARE
The jewelry of your True – the handles and hinges – are offered with distinctive metallics in brushed stainless steel,brass and gold, clear coat dipped copper, pewter, and chrome. Using a variety of techniques including PVD, wire brushing and plating – your True hardware is a forever finish that complements the other accents in your space while guaranteeing resilience. The icing on the cake of your carefully curated kitchen.
True Custom Kitchen
Take inspiration from our mood boards, based on custom designs from our design partners.